How to filter the recipients
Sometimes, you may not want to send the emails to all the contacts in the Sheet.
If you filter the Sheet, Rapid MailMerge will send the email only to those filtered rows.
This feature is quite handy when you want to send the email only to a segment of contacts from the Sheet.
Apply a filter to the Sheet
Select the header row and apply the filter
Apply the conditions such that only the recipients are displayed.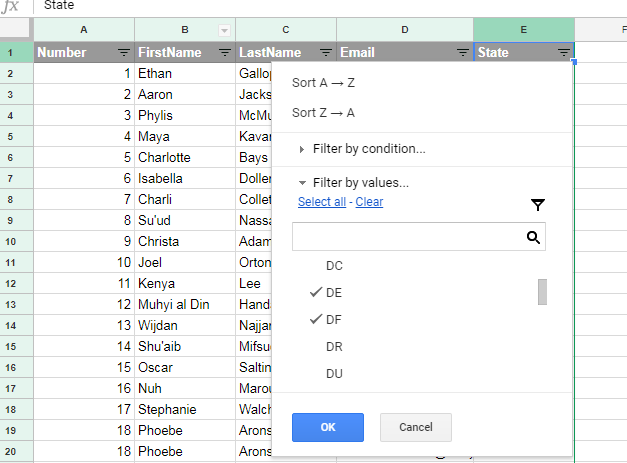 Open Rapid MailMerge and send the email
Rapid MailMerge will check whether any filter is applied while running the campaign
So, the email will be sent only to the contacts selected by the filter